It's that time of year again, where we get in the spooky mood by watching horror films. But there aren't enough hours in the day, and while we want to binge a gory franchise or two, it can be a struggle to fit just one horror film into your evening.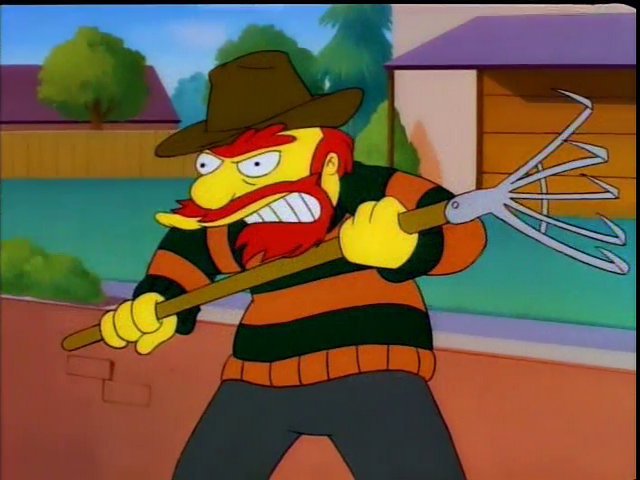 To help with that, I've made a list of 16 horror film recommendations. Each of these are films I'd happily say are worth watching, and all run for under 90 minutes. Hopefully there's something for everybody, so grab some snacks, and make your evening by checking out some of these suggestions.
Attack The Block (2011)
The film which gave us the majestic John Boyega, Joe Cornish's first film is one of the best directorial debuts in recent memory. The story is simple enough, following a teenage gang in South London who team up with other residents, to protect their council estate from an alien invasion. The premise may sound fluffy, but the execution is far from it. There's fun to be had, but there's also a great deal of peril, as the stakes get raised, and, among the tense proceedings, it becomes clear nobody is safe.
Available on Amazon Prime, and to rent from as low as £2.49
The Autopsy of Jane Doe (2016)
For his English language debut, director André Øvredal delivers a stripped down tale, as father and son coroners examine a mysterious corpse of a young woman. There's no apparent cause of death, but the further they go into the autopsy, the more bizarre clues they find. A focused tale centred around the core relationship, this is a great example of how less is more, as downright chilling moments come from the simplest of discoveries.
Available to rent from as low as £2.49
The Blair Witch Project (1999)
It's been over 20 years since this films release, a hit thanks to its fantastic viral marketing, and I'm doubtful we'll get a better use of found footage than this. Daniel Myrick and Eduardo Sánchez present the film as discovered footage, relating to a trio of student filmmakers who disappeared in the woods, and it feels exactly like that. The ensuing 81 minutes feels like we're watching the final moments of real people, aided by the naturalistic performances. The initial build-up is handled well, in a restrained manner, before entering a creepy finale that stays in the mind.
Available on Amazon Prime, BBC iPlayer, and to rent from as low as £2.49
Excision (2012)
Teenage life is hell. How many interesting stories have been mined from that simple statement? Richard Bates Jr adds another to the pile, with this confident debut that marries humour and horror in impressive ways. The story follows Pauline, a disturbed teen who dreams of becoming a great surgeon, influenced by a desire to help her younger sister's cystic fibrosis. She's at odds with her mother, but really just wants her approval. Between the well-rounded characters and the stunning performance by AnnaLynne McCord, this is a captivating story which shall leave you haunted by the end.
Available on Amazon Prime, and to rent from as low as £3.49
Evil Dead II (1987)
I couldn't make this list without including one of the greatest horror films ever made. Sam Raimi returns to the world of Deadites and the Necronomicon, taking what worked so well in the first film, and perfecting it. This time, there's a greater emphasis on the dark comedy, complete with the best "I'm not in control of my body" acting you'll ever see, courtesy of Bruce Campbell. From the opener, which is a condensed remake of the first film, to the brilliant ending, this is an utter treat, no matter how many times you've seen it before.
Available to rent from as low as £2.49
Harpoon (2019)
After an incident which leaves them at each others throats, three friends try to patch things up on an Ocean trip. They find themselves stranded at sea, where dark secrets comes out in violent ways. Writer and director Rob Grant directs this ocean set chamber piece, which leaves you laughing just as easily as it leaves you white-knuckled. It's satisfying to see a trio of awful people get their just desserts in grisly ways, and this film certainly delivers that. Think of It's Always Sunny In Philadelphia at sea, with a spear gun, and you're there.
Available on the Arrow Video Channel, and to rent from as low as £3.49
The Invisible Man (1933)
If you enjoyed Leigh Whannell's modern update on this classic creature, why not go back to the original? The story follows Jack Griffin, a scientist hoping to reverse an experiment he conducted on himself, which turned him invisible. It's also affected his mind, making him aggressive and extremely dangerous. At only 68 minutes, James Whale directs a tense feature showcasing the chaos an unseen person can generate, from committing the most petty of acts, to outright murder. Central to it all is Claude Rains, putting exceptional work into the titular role, whether vocally, or aided by visual effects.
Available to rent from as low as £2.49
The Loved Ones (2009)
When Lola asks Brent to prom, he politely declines. What he didn't expect was to be kidnapped, and forced to attend a prom of Lola's own making. Sean Byrne's directorial debut is a vibrant piece of horror, never afraid to showcase the brutality and put you on edge. Where this film succeeds is its characters and performances, as Xavier Samuel captures Brent's inner guilt, feeling responsible for his fathers death. Stealing the show is Robin McLeavy as Lola, who just wishes to find her prince, while taking out her aggressions in savage ways.
As he helps a young artist with her exhibition, the owner of a mannequin store finds his supressed and deadly desires coming to the surface. A slasher film framed from our killers point of view, Franck Khalfoun uses this tool to inventively set his flick apart from others. It's a wonderful way to make the audience complicit in the horrific actions, with the suspense intensified by the unnerving score. Leading things is Elijah Wood, whose face we rarely see outside of mirrors, and the rare occasion the camera escapes his perspective. It's a tough job, and he pulls it off exceptionally, managing to be both vulnerable and frightening.
Available to rent from as low as £1.99
Mayhem (2017)
Have you ever been so pissed off with office politics that you've just wanted to lash out? Joe Lynch takes an ultraviolent approach to that, as a virus causes office workers to act out their most violent impulses. Energetic thrills, great comedy and satire are balanced very well, while Steven Yeun and Samara Weaving are excellent in the lead roles. This is everything The Belko Experiment failed to be.
Available to stream on Shudder, and to rent from as low as 99p
My Bloody Valentine (1981)
On the 20th anniversary of a fatal mining disaster, which occurred on Valentines Day, its sole survivor goes on a vicious rampage against a Valentines celebration. Maybe you'll want to save this film for February 14th, as a murderous miner makes a great alternative pick for that holiday. It's also an enjoyable slasher delivering brutal kills, in the midst of entertaining characters within a terrific tale. The 2009 remake is apparently not bad, also.
Available to rent from as low as £2.49
Prevenge (2016)
Grief takes a blackly comedic form, made up of so much murder, in this directorial debut from Alice Lowe. The story sees a pregnant widow named Ruth go on a homicidal rampage, as she believes her unborn child is guiding her to kill. The result is an emotionally resonant tale, powerfully brought to life by Lowe, who starred in the lead role, wrote the script, and directed the film. Even more impressive is how she did all 3 while heavily pregnant. An impressive little gem that points at a bright future for her as a filmmaker.
Available to stream from Amazon Prime and Shudder, and to rent from as low as £1.49
[REC] (2007)
As part of a news segment, a television reporter and a cameraman follow firefighters on the night shift. The night takes them into an apartment building to help an old lady. That's only the beginning of an unforgettable evening. You may know this concept from it's English language remake, 2008's Quarantine, but you don't know terror in quite this way. Directors Jaume Balagueró and Paco Plaza have crafted one of the best uses of found footage, working in effective and realistic ways. What begins feeling claustrophobic turns into a genuinely frightening ordeal, containing one of the best scares I've ever seen.
Available to rent from as low as £2.49
The Slumber Party Massacre (1982)
It's easy to dismiss this film due to its title, but writer/director Amy Holden Jones has higher aspirations for the material. The plot is simple enough, an 18-year old girl's slumber party is interrupted by a mass-murderer's escape from prison. What's accomplished is thanks to a smart script, which balances knowing bouts of humour with great attempts at characterisation. The result is undeniably fun, delivering shocks and thrills, as high school girls fight to survive against a relentless killer, who stands with his drill placed in an entirely suggestive manner. A great slasher flick, and at 77 minutes, it doesn't outstay its welcome.
Available to stream on Amazon Prime, Shudder, and to rent from as low as £2.49
A couple return to their isolated vacation home, worrying about the problems from earlier in the night. Late in the evening, they receive a knock on the door. That's only the beginning for the couple, as they face a violent invasion by three masked strangers. Bryan Bertino makes viewers feel the same as the victimised couple, where the tension ramps up in frighteningly real ways. It's a nightmarish experience you won't soon forget. Maybe don't watch while you're at home by yourself, or do for a more immersive experience.
Available to stream on Amazon Prime, and to rent from as low as £2.49
Tucker & Dale vs. Evil (2010)
Tucker and Dale are a pair of kind-hearted hillbillies, who just want peace on their holiday. They stop to help Allison, a college girl who's gotten into an accident, but Allison's friends get the wrong end of the stick. Believing the hillbillies are going to kill her, the college kids seek to save her, resulting in accidental deaths occurring. What Eli Craig has made is an ingenious work, which has fun subverting what you'd expect from a hicksploitation film, in grisly and hilarious ways. Alan Tudyk and Tyler Labine are sweet in the title roles, and you just want them to have a nice time. If only those meddling kids wouldn't get in the way.
Available to rent from as low as £2.49