It's hard to avoid what's been happening in the world, and the resulting effects it's had all over (unless you're Jared Leto). Many things have changed, and the way we watch films is certainly one of them. For the first time since I began writing these articles, I have been unable to visit the cinema within a month, and that category has been left blank this time. Hope you're all staying safe, and keeping yourselves comfortable (especially with films). So, let's see what films I watched this past April.
Knives Out (2019) [rewatch] - 5/5 - No matter how many times I view this murder mystery masterpiece, I'm astounding by its inventiveness, the layers Rian Johnson has laid down, and the tremendous performances by the brilliant ensemble cast.
The Proposition (2006) - 5/5 - After a brutal crime has been committed, Charlie Burns is given a proposition by Captain Morris Stanley. Seek out and kill his older, more vicious brother within 9 days, or else his younger brother will be hung on Christmas Day.
What John Hillcoat has directed here, from a screenplay by Nick Cave, is something utterly exceptional, and definitely unforgettable. Brutal filmmaking that's ready to showcase the grisly and gory aspects, from the unflinching sights of head related murders, to the bloodied instances of flogging. It's exceptionally combined with the story being told in the most thoughtful manner, where the haunted look on Guy Pearce's face tells a dozen words.
Enhancing matters are the hypnotic score by Warren Ellis & Nick Cave, and the uninviting locations, where flies and sweat are dominant, and you feel the heat coming from the TV screen. Let's not forget the exceptional cast, fleshing out this grimy world with their brilliant portrayals. Seriously, this is one worth seeking out.
Big Hero 6 (2014) [rewatch] - 4/5 - 5 years since I saw it, and I'm surprised this was not a bigger hit. This Disney adaptation of a lesser known Marvel Comics group is a wonderful combination, making for such a fun and vibrant flick, with a style I adore revisiting. The way it handles grief, and stresses the importance of brains and healthcare, is refreshing, that I wish it didn't go into the traditional "superhero big fights" that the genre often does. I wish it stayed a bit outside of the box, especially with the villainous reveal. I would call the delightful Wasabi my favourite character, but that's illogical when Baymax exists. The marshmallow looking, healthcare robot deserved to be a Minions level icon, and it's saddening that he didn't reach such heights. At least we have this movie to enjoy him in.
Steamboat Willie (1928) - 3.5/5 - The short which began the icon that is Mickey Mouse. It's 8 minutes which still work to this day, apart from how much Mickey abuses other animals. What a sadist!
Lonesome Ghosts (1937) - 3.5/5 - The next short I tried showed Mickey, Donald, and Goofy trying to capture some mischievous ghosts. The sharp animation and well-crafted gags made for a great 9 minutes, capturing these characters so well.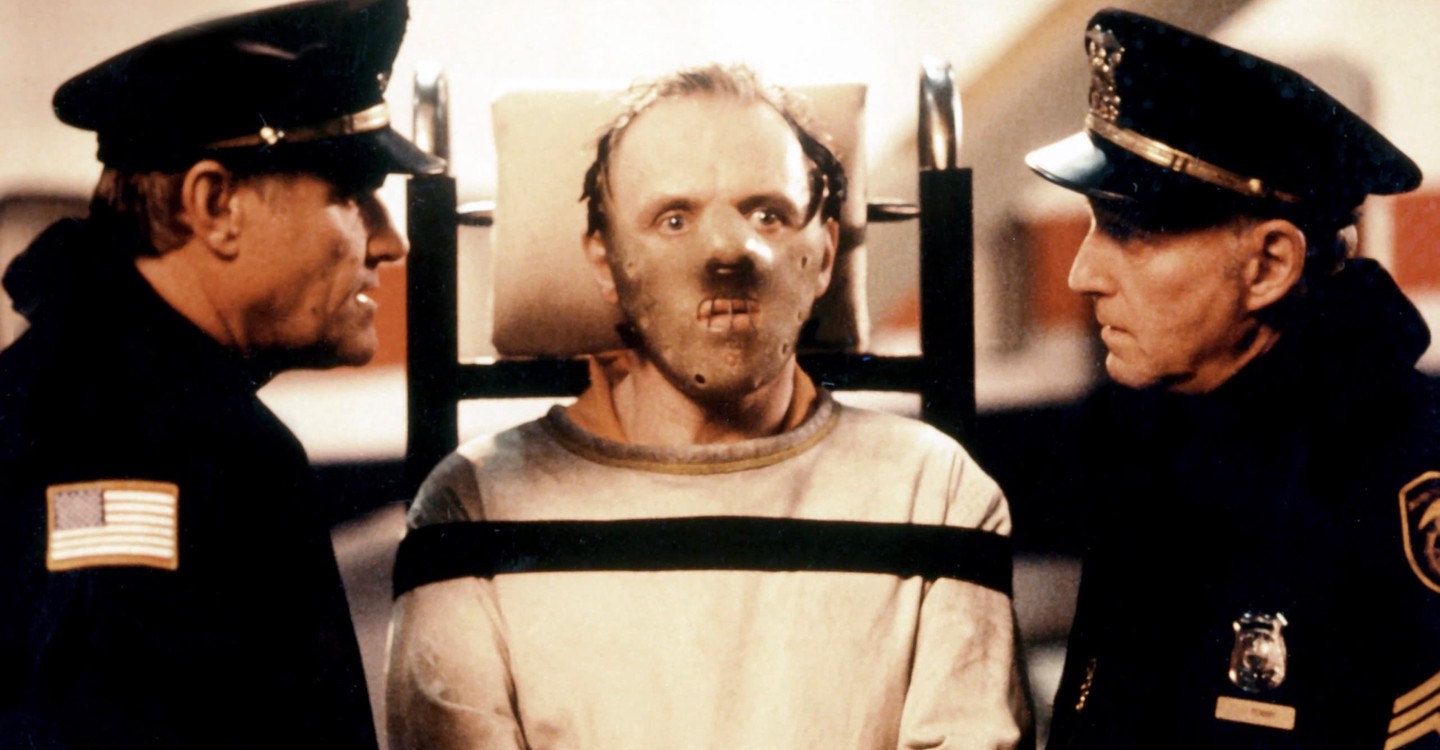 Best film of the month & Best film
rewatched: The Silence of The Lambs
Ye Olden Days (1933) - 3.5/5 - An entertaining little romp set during Medieval times, where Mickey and Minnie can't simply live happily ever after, because of the patriarchy. So Mickey must duel for her hand against Dippy Dawg, an antagonistic prince that's interestingly an early incarnation of Goofy. A lot of fun.
Ichi The Killer (2001) - 4/5 - After a day of watching Disney+ stuff, I really managed to end it on something worlds away. This feature from Takashi Miike is notorious for its extreme content and graphic violence, and rightfully so. The version I watched had 3 minutes worth cut by the BBFC, and it remains a very brutal & extremely gory feature, brought alive with effects that are impressive, and CG ones which obviously dated. Miike's direction is entirely one of a kind, as the horrific and grisly moments are treated with comedy, and in over the top ways. It's a tone which can feel odd, but when it works, it works very well, making for a fun combination.
Of the violent moments, there seems to be an extra amount directed specifically at the female characters (who are mainly characterised as just being prostitutes). Be it getting horrifically beaten, sexually assaulted, or tortured, it feels specific, and regressive. Of those moments the BBFC cut, they were all involving extra violence against women, and I frankly don't miss those cut moments.
Of the cast, Tadanobu Asano is electric as Kakihara, a sadomasochist who takes pleasure in both inflicting pain, and receiving it. He commands the screen with such ease, and makes it all the more shameful how the Thor franchise ultimately wasted him. Nao Ohmori gives an exemplary performance as Ichi, the titular killer who's being used as a weapon against criminal gangs. He's an incel before social media made them "cool", and an ultraviolent subversion on superhero origins, complete with the tragic backstory. It's like a Zack Snyder superhero, but with a knowing wit and not being taken so seriously.
King of New York (1990) - 4.5/5 - From the opening moments, what we need to know about Frank White is laid out bare to see. After being freed from prison, our protagonist is quick to wipe out his competition, intent on helping out those who are considered to be of a lower class. Abel Ferrara drives this story in such an enthralling manner, full of style and atmosphere, while never sacrificing its social commentary. It also helps how exemplary the cast are, from Christopher Walken's portrayal with a hint of danger lurking beneath, to the police officers played by David Caruso and Wesley Snipes, determined to bring Frank down whatever it takes. Let's not forget Laurence Fishburne, giving an electric portrayal as Frank's right hand man, that deserves wider recognition for how great it is.
Mad Max (1979) [rewatch] - 3.5/5 - Considering the places the Mad Max franchise went, it's fascinating to see how low key & low budget the 1979 original was, in comparison. George Miller paints the world very well, highlighting how this world so close to the apocalypse operates, with the limited police resources working as best as they can to prevent things from getting even worse. Outside of the impressive car stunrs, it does move along rather slowly at times, but at the films heart lies a tale getting to the core of the title character, trying to hold onto happiness in this increasingly dangerous landscape. To their credit, Mel Gibson and Joanne Samuel capture their relationship well, making the eventual turn into a revenge thriller all the more devastating.
Best film watched for the first time: The Proposition
Thor: Ragnarok
(2017) [rewatch] - 4.5/5 - Introduced my better half to this film, and she came away really enjoying it. That's the most important thing here for me.
What this showing made me realise is how I love Thor really being the most emotional Avenger. He tries to mask this by declaring himself as the strongest Avenger, but he has a big heart, and really feels any personal loss. The best depiction of this for me is his lift talk with Loki, which is still my absolute favourite moment in the MCU. Plus, the way Waititi plays on expectations, be it subverting his cool hero moments, or taking away the familiar elements we've known up to now, is brilliant. Strip away his hammer, home, friends, and status, he's still powerful. They didn't make him a hero, that's all down to him.
Society Dog Show (1939) - 4/5 - Of all the classic shorts Disney+ has to offer, this is currently my favourite of the bunch I've seen. Pluto is looked down upon by the upper class, while entering a dog show, but manages to rescue a dog he adores from a fire, and is a fluffy little hero. Such a well rounded and vibrantly animated 9 minutes, and definitely worth a look.
Maggie Simpson in Playdate with Destiny (2020) - 3.5/5 - Of all the classic shorts Disney+ has to offer, this is currently my favourite of the bunch I've seen. Pluto is looked down upon by the upper class, while entering a dog show, but manages to rescue a dog he adores from a fire, and is a fluffy little hero. Such a well rounded and vibrantly animated 9 minutes, and definitely worth a look.
The Hateful Eight
(2015) [rewatch] - 4/5 - A chamber piece set in the midst of a blizzard, The Hateful Eight remains a tense and compelling experience to behold. I feel the daggers shot between characters, burrowing with each revelation, brought alive thanks to the stunning ensemble cast. It's a gripping feature which truly comes alive in the second half, but I must say, I certainly felt its length this time around. I like the canvas Tarantino paints, and how much detail we get for the characters, but I still found a few scenes felt needlessly drawn out, and I personally didn't need to see that flashback so late in the game. In spite of this, I can't deny the film ultimately worked for me, especially up to the hopeful ending, in spite of the circumstances.
Mad Max 2: The Road Warrior (1981) [rewatch] - 4.5/5 - What I see here at times feels like a dry run for Fury Road, but this is far from a lesser version of that film. In fact, it manages to stand apart on its own very well, as Max leans into a "Man with no name" type figure. This is a brilliant expansion upon the original, where the apocalypse is here, the mad rule the roads, and the vehicular carnage is even more impressive to behold. An '80s classic for a good reason.
Biggest Disappointment: Watchmen
Spider-Man: Far From Home
(2019) - 4.5/5 - My second favourite Spider-Man flick, which serves as a wonderful epilogue to the events of Avengers: Endgame. It balances the world-building elements with the personal journey of Peter, as he comes to move forward, be it in his personal life, his capacity as a superhero, or with facing grief. Do these elements clash sometimes? Sure, but I found them to be so few that it wasn't too big of an issue for me. Peter's attempts to juggle it all, and willingly sacrifice his personal life for the good of others has always spoken to his strong character, and it helps that it's delivered here in ways both compelling, and humorous.
But if there's anything I'm thankful for this film providing us with, it's a chance to showcase Mysterio's power. The fish-bowl headed illusionist is made cinematic in ways I couldn't have imagined, and it's a beautiful realisation that's the highpoint in this feature. Bravo for that.
Bacurau
(2020) - 4/5 -A dark tale unafraid to get bloody, this is an engrossing tale of a community coming together.
Team Thor (2016) - 4.5/5 - Taika Waititi's precursor to killing it on his Thor film, this 3 min short is an utter gem. Imagine What We Do In The Shadows with Asgards God of Thunder, playing on Thor feeling left out of the team-splitting events of Captain America: Civil War, and you have comedic gold. Undoubtedly, one of the MCUs best offerings.
Team Thor: Part Two (2017) - 3.5/5 - Taika Waititi gave us the superpowered roommate comedy we never knew we wanted, and it's another humorous installment. Admittedly, this feels a bit "been there, done that", but when Chris Hemsworth and Daley Pearson make such a winning duo, I can't complain too much.
Team Darryl (2018) - 2.5/5 - As Thor moves on, back into the main plot of the MCU, Darryl gets another roommate. This third short unfortunately feels like an unnecessary addition, stretching out the joke more than we needed. To his credit, Daley Peterson once more works great, as his understated performance bounces off his showy co-star, but the laughs feel lacking.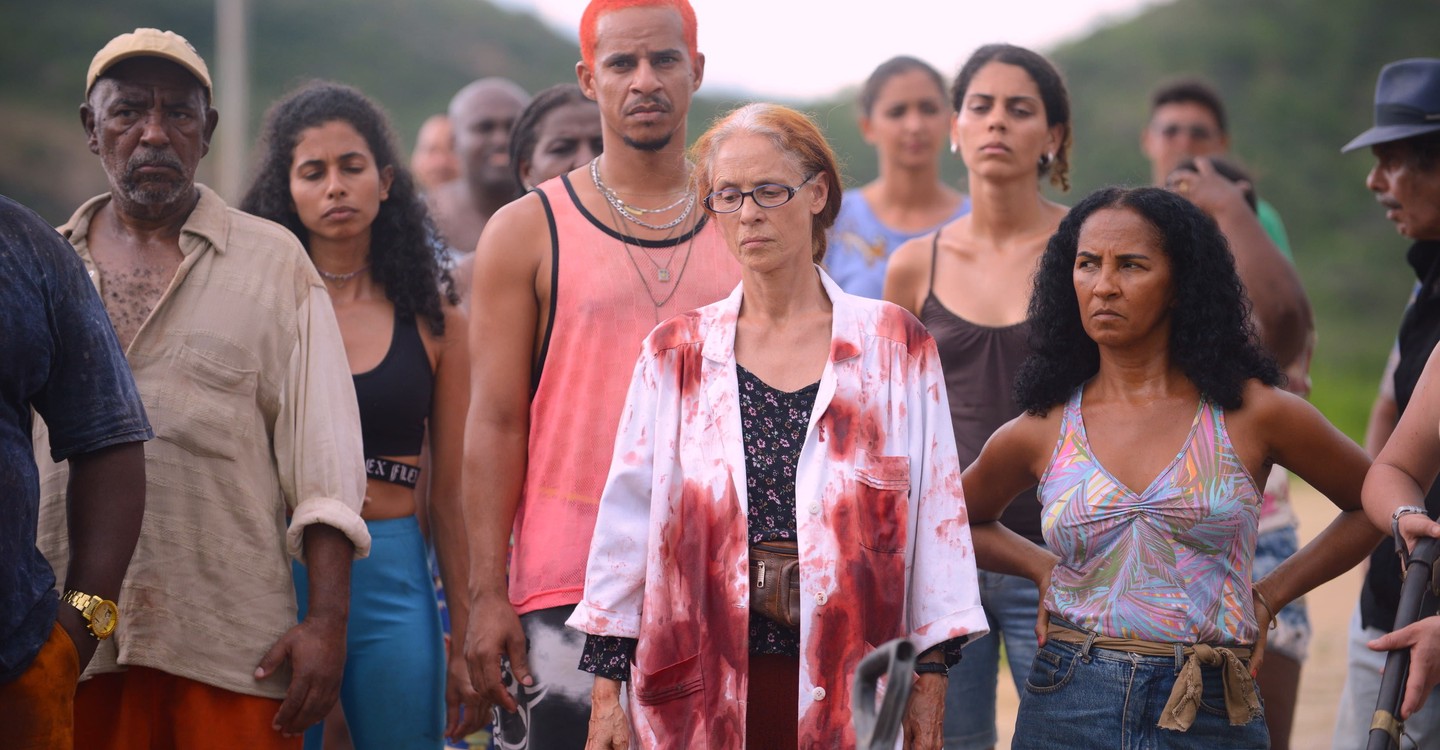 Biggest Surprise: Bacurau

Logan Lucky (2017) [rewatch] - 4.5/5 - I saw this in the cinemas, and as much as I enjoyed it, I wouldn't say the humour worked for me. This time around, I felt more on board with the films sense of humour, as I found it to be a very funny outing. I'm also a fan of the narrative, playing out as an ingenious heist, complete with a compelling aftermath to show how well thought out it has all been, continuing on where heist films tend not to.
For me, Daniel Craig is the scene-stealer as Joe Bang. Complete with bleach Blonde hair, a southern accent, and a name perfect for an explosions expert (and also for a porn star). His large and entertaining performance is the perfect counter to the understated portrayal of the Logans, with Channing Tatum, Adam Driver, and Riley Keough doing fantastic work in their roles. Although, I wasn't a fan of Seth MacFarlane in here. Complete with an awful British accent, the character and his scenes are an unnecessary addition that amounts to little. But he's such a small part in one heck of a feature.
Trolls World Tour
(2020) - 3/5 - Much like its predecessor, this is an infectiously fun film that carries important messages, even if the handling is iffy.
Mad Max: Beyond Thunderdome (1985) [rewatch] - 2.5/5 - Of all the films in the series, this is my personal least favourite. The world-building remains a strong element, with strong new characters, especially including Tina Turner's Aunty. But from when the children enters, it feels to me like a lesser Spielberg film, and becomes a bit much. The action is also good, but the cirque du Soleil routines inside Thunderdome I found to be ridiculous.
American Psycho (2000) [rewatch] - 5/5 - Appropriately for a film so focused on male vanity & the faces we put up to fool others, American Psycho still looks as good as ever. Mary Harron adapts the novel for a satire on '80s greed and an exemplary character study of an unravelling mind, offering pitch-black comedy and genre thrills in this neat package. Central to it all is Christian Bale's masterful performance as Patrick Bateman, a man who wants to make himself seem literate about music to whomever he can talk to, and admits to being on the verge of tears at not getting a decent table in a restaurant. Paul Allen was right, he is a dork.
The Silence of the Lambs (1991) [rewatch] - 5/5 - A rewatch of this has been long overdue, and this adaption of Thomas Harris' novel is more of a masterpiece than I truly remembered. What Jonathan Demme has crafted is a horrific tale about the male gaze, packaged within a hunt for a serial killer. Through Clarice Starling's point of view, we witness every leering and condescending look she receives, which the magnificent framing reflects back oh so well. This occurs right on through to the nerve-shredding final act, where Clarice literally fights for her life against the gaze of a male figure.
All of this is wonderfully conveyed through Jodie Foster's portrayal, as she tries to overcome every look which makes her feel uncomfortable, each personal put-down, and prove herself in the field. It's an exceptional job of conveying the characters strength, as well as the vulnerability. This is put to the test against Hannibal Lecter, a character that's captured in such an alluring, yet mysterious manner. Anthony Hopkins portrays the character in such a spellbinding way, that he comes across as the best Count Dracula we'll never see.
By the end of it, it remains beyond my understanding how this is so perfectly shot, and as fucking terrifying as when I first saw it 9 years prior.
Weakest film of the Month: Team Darryl
Beyond Skyline (2017) - 3/5 - Much like
The Purge
franchise, Beyond Skyline improves upon its lame duck of a predecessor, as it ventures beyond the confined settings to explore how people are reacting to the changes which are going on. This allows us to see more of the aliens, which are interestingly designed, and have a fascinating system we get to see.
Granted, this is a film which randomly introduces many plot threads, and can feel like a multitude of sequel ideas stitched together into one film. It's also uncomfortable how it's quick to unceremoniously kill off poc characters with ease, especially when the most irritating (white) character is given more lives than a cat. But my goodness, it does such good work with the gory and brutal action, which is great fun to watch. It certainly helps when you hire Iko Uwais and Yayan Ruhian to deliver outstanding action, and don't edit their scenes within an inch of their lives. It makes all the difference, and I wish more American filmmakers would take note of this.
Also, bloopers in the credits. What a lovely throwback.
Married To The Mob (1988) - 4/5 - Jonathan Demme inverts a mobster story, so we're not following the traditionally captured actions of the man trying to advance in the business, but his wife who has misgivings about being a part of such a lifestyle. From the first moments, when she's only mentioned in passing by her husband, to her first on-screen appearance, we understand that Angela De Marco is fed up with it all. Her husband won't take her worries seriously, but once he's killed, she uses this opportunity to escape this lifestyle which is suffocating her. Angela packs up with her son and dog, and they move to New York City, intent on starting their life over, away from mob affiliates.
Remarkably, Demme tells this story as an entertaining comedy, and it works so very well in that regard. Michelle Pfeiffer's performance conveys her characters struggle very well, while also playing to the comedic aspects spectacularly. Yet she's outshone by Dean Stockwell, as mob boss Tony "The Tiger" who's intent on making Angela his own, and Mercedes Ruehl, who's insistent her husband (Tony) is cheating on her with Angela, and the lengths she takes to prove this make for comedy gold. There are some interesting deleted scenes in the credits, played without dialogue, and they seem to flesh out some relationships and characters, which I felt the film could've used. It's a shame, but at least the relationship between Angela and Matthew Modine's FBI agent, Mike, works very well.
Watchmen (2009) [rewatch] - 2/5 - I've seen this cinematic adaptation of the seminal graphic novel many times, and seem to fall more out of love with it each time. I wanted to see it with the book by Alan Moore and Dave Gibbons fresh in my mind, and perhaps that wasn't best for the film. What I'm left feeling is we've gotten a 2 and a half hour recreation of the story, delivered in washed out colours, and padded out by unnecessary slow motion. But most importantly, it feels empty within, lacking the wit and ingenuity which made me fall in love with the source material.
It's a shame, because the opening montage did a very good job, depicting the passage of generational heroes, while effectively condensing their origins and fates. But then I'm left with questions. Why did we need to see Rorschach investing the apartment and reveal Eddie Blake was a hero, when a montage already gave that information? Did Nite Owl and Rorschach still need to hide out under the water, when no officers knew who was under the formers mask, and raided his house? It feels like Zack Snyder was compelled to recreate the story as much as he couls, regardless of whether it fit into this take on the story or not.
The cast are a decent assortment that capture most of their characters well. Billy Crudup making me believe in every emotion the supposedly uncaring Dr Manhattan conveyed, through less than grandiose ways. If only the rest of the film was befitting of this cast. At least we have Damon Lindelof's TV series.
Road to Perdition (2002) [rewatch] - 4.5/5 - A story of fathers and sons, told within the confines of a crime movie, this is an unsung gem of the early 2000s. A tale centred around Tom Hanks and a young Tyler Hoechlin, they wonderfully capture the father and son who have felt so distant from each other, and through horrific circumstances, finally get to understand each other, and have a long overdue heart to heart.
An early scene sees Tom Hanks and Paul Newman playing on the piano together, while Daniel Craig looks at them with such jealously. It tells you everything necessary to know about these characters, and sets up the conflict between them all for the remainder of the film. Throw into the mix Jude Law, a wild card that's hunting them down, coming into the film with an unnerving energy, which makes a diner scene all the more engrossing and edge of your seat. What's left is a powerhouse feature from Sam Mendes, which delivers a stunner of a rainswept climax, and never forgets about the beating heart to this tale.
Best film of the month: The Silence of the Lambs
Best film seen in cinemas: N/A
Best film watched for the first time: The Proposition
Best film rewatched: The Silence of the Lambs
Biggest Disappointment: Watchmen
Biggest Surprise: Bacurau
Weakest film of the month: Team Darryl
Number of films watched: 29