If you've come to read my silly list of films I've watched this past May, then allow me to stop you for a moment, because I feel I cannot continue onward without saying something about what's been happening in the world as of late.
The horrific murder of George Floyd was far from an isolated incident. Ahmaud Arbery and Breonna Taylor are just two more Black lives taken, victims of systematic oppression and racist violence, totalling a ghastly number. It's no wonder there was a tipping point, where protests felt necessary to say "enough is enough", for damaged property can be fixed, but the loss of human life cannot.
So, what can we do to help? Listen to Black voices, amplify what they're saying. Educate yourselves, be it through engaging with the stories Black filmmakers craft for us to watch, or the words they are saying. John Boyega gave such a raw and powerful speech at the London protest, and it's deserving of your time and attention as much as powerful stories which reflect this society, like Do The Right Thing, or Blindspotting. If you are able to do so, donate your money to where it will help, such as to The Bail Project, or Minnesota Freedom Fund. Stand up for justice, equality, and basic human rights which everybody deserves, because now more than ever, Black Lives Matter.
Watchmen: Ultimate Cut (2009) - 2.5/5 - On the same week that I watched the theatrical cut of Zack Snyder's Watchmen, I decided to give the Ultimate Cut a fair shot, as I'd heard it's the best version of his adaptation of the source material. My feelings are not changed, as my prior issues remain present throughout this version. But what about the new inclusions? The Black Freighter animated segments remain compelling, but their inclusion into this live action film is rather jarring, and feels rather hollow. It's as though something got lost in the adaptation. I prefer the Hollis stuff, beefing up his character and giving a touching scene where he tries to relive his glory days, but finds they're past him. But this isn't worth the 215 minute runtime, which feels like a day wasted.

The Loveless (1981) - 2.5/5 - As an early look into Kathryn Bigelow's filmography, I found this to be an interesting film, gazing into the male ego, led by a compelling Willem Dafoe performance. But goodness, the aimless direction of this feature made the 89 minute runtime somehow drag on. A shame.
Onward (2020) - 3.5/5 - A rather solid outing from Pixar, utilising the fantasy backdrop to deliver a story of two brothers, and how their lives have been affected by their fathers passing. The character relationships is where this film truly excels, giving the film a beating heart and an emotional core which feels real, with the brotherly relationship deftly portrayed by Tom Holland and Chris Pratt. It's a shame the fantasy element feels rather lacking, as the world is fleshed out in ways which feel basic and unimaginative. If anything, the centaurs, cyclops, and elves all feel like an unnecessary skin put over a human centred film where the characters go in search of magic. It would make sense, as the timeline for magic being forgotten about feels at odds with the appearance of the Manticore, but I can't feel too harshly when this film has me tearing up by the end of it.
Why Don't You Just Die! (2020) - 4/5 - Kirill Sokolov weaves dark comedy and cartoonishly gruesome violence together with compelling plotting, for a bloody good time that's well spent. A stylishly directed piece of work, making the most of its confined settings, while feeling rightfully cinematic. Think of it as a Russian cousin to Reservoir Dogs and Lock, Stock, & Two Smoking Barrels, with enough individuality to stand on its own two feet.
Portrait of a Lady on Fire (2019) - 5/5 - So, Céline Sciamma is absolutely one of the best filmmakers working to this day.
Calling back to the tale of Orpheus, Sciamma has crafted a love story about longing, powerfully brought alive by all involved. The main duo of Noémie Merlant & Adèle Haenel are utterly exemplary, conveying so much in their portrayals while saying so little. Their every interaction, each glance, it says so much, making up for a compelling romance. A tale which shall leave your heart hammering away, before it gets completely and utterly shattered. This is an outright masterpiece.
Best film of the month & Best
film rewatched: Mad Max: Fury Road
The Witches of Eastwick (1987) - 3.5/5 - After hitting it big with the Mad Max trilogy, George Miller had his first taste of working in Hollywood, and the result is so very bizarre. It opens on a great 30 minutes, as we're introduced to our titular trio, each facing their own problems, and desiring a man in their lives. And then, Jack Nicholson enters the picture. From there, he looks to seduce each of the main trio, posing as a fake feminist bro, while actually serving as ground zero for mens rights activists. It's a repetitive stretch as he tries to use his wrongly bent dick on the protagonists (yes, that aspect of his characters is explicitly confirmed), while actually being a controlling little man.
Once it gets to the third act, we're back to great amounts of fun, including an exceptional car stunt, before having a bizarre end which relies on unfortunate CG work, and feels like an ending which was pulled out of a hat. But no matter where the story goes, it doesn't diminish the powerhouse talents utilised by the cast, especially when Cher delivers the ultimate put-down.
Pauline (2010) - 4/5 - One of a collection of shorts, each dealing with homophobia, Céline Sciamma directs these powerful 8 minutes. Centred around Anaïs Demoustier delivering a monologue about living in a small village, it feels all too real, as though she's actually drawing her story from painful memories within a small-minded community, reluctant to change. Thankfully, it isn't all doom and gloom, and inspires hope by the end. Your home doesn't have to be where you grow up, or where your family lives, but where you feel most comfortable.
Mad Max: Fury Road (2015) [rewatch] - 5/5 - 30 years after he last brought the Mad Max franchise to life, George Miller takes the elements which worked already, and somehow one-ups them by a hell of a lot. The plot is simple, sure, but we get told what's absolutely necessary, and have a great feel for the culture and the characters depicted in this story. All of which pares up well alongside some of the most breathtaking, jaw-dropping action scenes ever put to screen, while mixing in a feminist story about women taking back their lives from the patriarchy, and refusing to bow to their misogynist ideals. It feels like hope. THIS is how you revitalise a long-dormant franchise. Now, cue the Junkie XL score, and let's ride the glorious fury road to Valhalla.
Bloodshot
(2020) - 1.5/5 - Whatever intentions this film has for subverting revenge-action tropes, the execution is lacking.
Babe (1995) - 4.5/5 - Holy moly, what a fantastic piece of filmmaking this is. Through the story of a talking pig, who wants to follow in the steps of his sheepdog mother, director Chris Noonan captures a heartwarming family feature, full of wit throughout the running time. All the while, there's no fear in peppering in the dark realities which await these animals, which are unflinching in their portrayal. But foremost, this is a film which knows its characters inside and out, and sets up them and their relationships so very well.
That'll do, film. That'll do.
Just My Luck (2006) - 2.5/5 - What an odd time capsule this film is, taking us back to a point where Chris Pine is lesser known than the main people he acts opposite, Lindsey Lohan and McFly. As for the film itself? It's inoffensive fluff which works off an interesting premise, even if it delves into gross out humour a bit much, and it can be baffling how whoever has bad luck hasn't been killed in a Final Destination style accident. It isn't for me, but I'm certain it's a film with its fans. Although, I'm grateful McFly didn't pursue acting any further.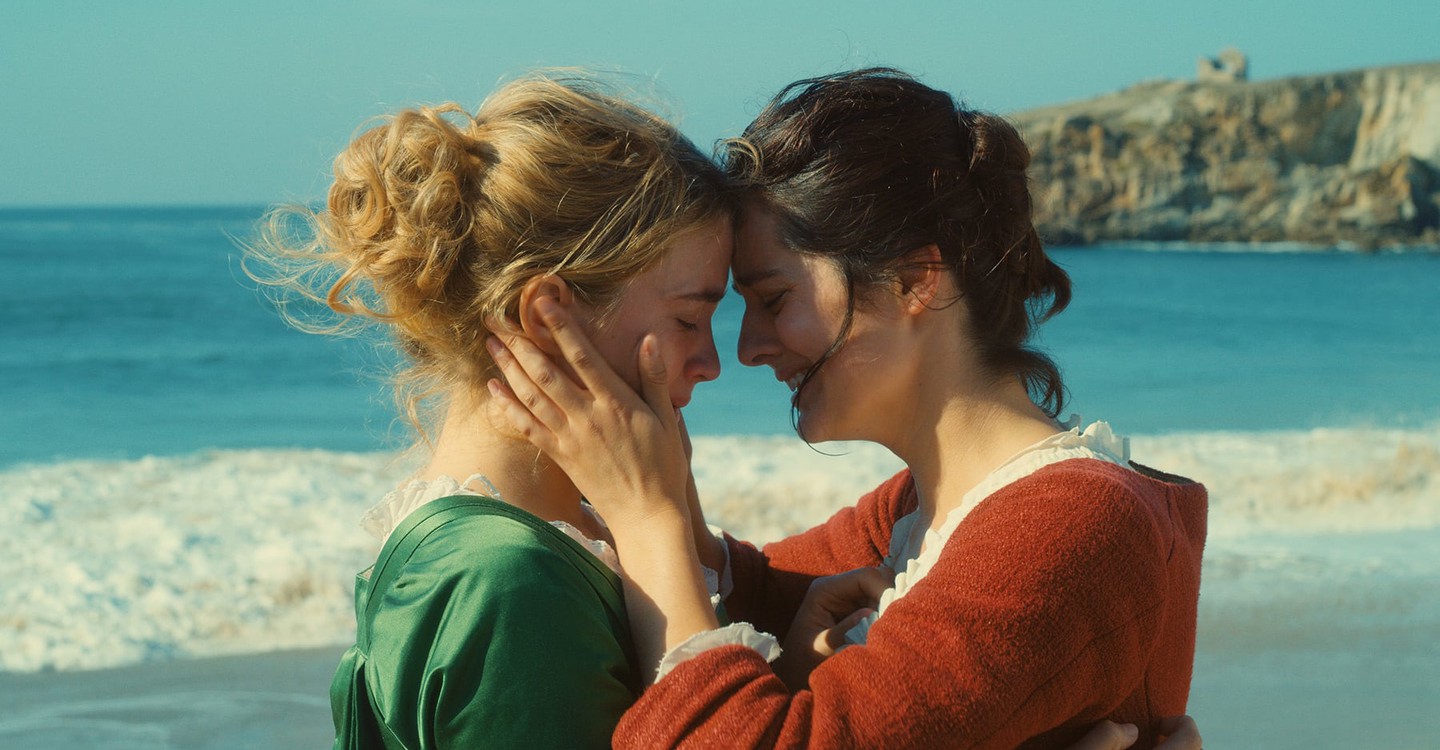 Best film watched for the
first time: Portrait of A Lady On Fire
Babe: Pig In The City (1998) - 4/5 - George Miller takes the reins for this sequel, making it feel like an entity that's entirely its own. The charm and humour remains in this tale of the eponymous Sheep-pig, who this time must contend with the terrors of residing within the big city, especially when you're apart from those you love. At its heart, this is a story about broken & lost souls coming together, to form a makeshift family who look out for each other.
It's also one of the darkest films I've ever seen aimed at families. It opens with Farmer Hoggett breaking so many bones in his body after falling down a well, and continues onward to have two separate instances where it looks like a canine character has died on-screen. While the story is more convoluted this time, it's driven by George Miller's signature style, and made so very compelling all the way throughout.
Brawl In Cell Block 99
(2017) - 4/5 - A brutal and hellish descent, which makes for an unforgettable experience.
The Lovebirds
(2020) - 1.5/5 - Despite having a winning pair front and centre, they can't save this film from its failings.
Inside Man (2006) - 4.5/5 - As the film opens up on Clive Owen, he talks about pulling off the perfect crime simply because he can. It's an attention grabbing beginning which sets the scene well for what's to unfold, as we bear witness to a brilliantly plotted crime thriller that keeps one on edge, while being so witty and very fun.
When he doesn't monologue to the camera, Clive Owen is mainly hidden behind a mask, and that does nothing to mar an excellent performance. Although, his performance has much to contend with, as Jodie Foster outstandingly plays a power broker who gets tangled up within it all. As she's hired by a third party, she commands the screen and other characters with only her words, weapons as deadly as the guns other characters wield. But the pair are outshone by Denzel Washington, doing excellent work as the detective negotiating with the bank robbers.
In the midst of an energetically directed crime flick, director Spike Lee calls attention to topics of race which other directors wouldn't have gone near. An officers reaction to a Sikh hostage being pushed out of a building is heartbreaking, while a cop learning the wrong lesson about using offensive slurs feels all too real. While some moments don't hit as intended, like the Grand Theft Auto parody game, it's small matters which don't affect how impressively crafted this feature is.
Happy Feet (2006) [rewatch] - 2/5 - Among George Miller's filmography, this odd beast is my least favourite of the bunch. A jukebox musical which throws together numerous songs which were once popular, to deliver a ho-hum tale of a lead character who dared to be different, and express himself through tap-dancing rather than partaking in a Penguin version of Glee. The film's at its strongest while being environmentally conscious, as Miller showcases whats on his mind, while he can really move the camera round to capture impressive shots. My biggest issue, though, was that I was unengaged with the characters. There were too many underwritten women and lazy stereotypes which surrounded the dull lead.
Biggest Surprise: Police Story
Two Cars, One Night (2004) - 4/5 - An early part of Taika Waititi's filmography, this Oscar nominated short is a clear precursor to his marvelous feature, Boy. Over the ensuing 11 minutes, humour and charm are so effortlessly portrayed, as a boy and a girl form a sweet friendship. The seemingly never-ending night is captured in such a stylish manner, highlighting the promise and potential the director has fulfilled many times over since.
Out (2020) - 4/5 - After a number of scenes and moments which could've easily been cut out for other markets, often centred around unnamed figures, Disney finally give focus to an LGBTQ+ character.
What unfolds over 9 minutes is a wonderfully composed story, as a man struggles to come out to his parents. It's gorgeously animated, and told with bundles of humour and heart. I must admit, the body swapping element feels unnecessary, adding on to a tale which feels fully formed as it is, but this doesn't detract from the final product.
It's great that Disney have a gay protagonist, and especially in something so widely available for families to watch together. I just hope this will extend to their feature films.
Happy Feet Two (2011) - 3.5/5 - Considering my dislike for 2006's Happy Feet, colour me surprised that I enjoyed this one so much. As Mumble and Gloria have become parents, the former struggles to connect with his young son, Erik, who refuses to dance. In the midst of this, the penguins home has been shaken by forces of nature, putting them all in danger. George Miller once more shapes the story around a relevant environmental message, and it's again an effectively striking way to set apart this story among the genre. What's more, the characterisation is rather great. Mumble's struggles to connect with his son, despite knowing from experience what he's feeling, is conveyed very well. I couldn't find myself caring for the more prominent characters in the last film, but in a short scene, I was hoping the Beachmaster would make it out alright (George Miller remains top-notch when it comes to naming his characters, btw). Sure, the jukebox musical elements becomes a bit much at times, especially when such the Numa Numa song is so prominently featured. A subplot involving Will and Bill The Krills is interesting, as it gets rather existential, but in the grand scheme of things, it felt rather needless. But by the time it climaxes on a group rendition of Under Pressure, shot so stupendously, I was fully invested, and had a massive grin on my face.
Fist of Legend (1994) - 4/5 - My knowledge of martial arts cinema is limited, but I'm eager to delve more into it. While I should've seen the Bruce Lee original, <em>Fist of Fury</em>, I've instead opted to view this Jet Li starring remake. My views on this film are that it stands up well on its own, and I really dig what's happening in this film. A blend of murder mystery which gets forgotten about quite regularly, and a love story attempting to thrive in the middle of warring cultures. In the midst of it all are the fight scenes, a ballet of chaotic action which are so magnificently conveyed, from a blindfolded brawl, to a belt being countered against a sword. It's fantastic stuff, and I'm keen to see more of it.
No Retreat, No Surrender (1986) - 1.5/5 - What do you get if you take The Karate Kid, and have him taught by the ghost of Bruce Lee, played by somebody who glaringly looks nothing like the martial arts legend? What if this was done in an effort to contend with bullies, gain the respect of his father, and then forget about those storylines? What if the main romance lasts about two scenes, being as quickly dropped as it is introduced, and forgetting entirely about the love interest being sexually harassed by the main rival? What if there's more sexual chemistry between the lead and his best friend? What if the scattershot handling of these plot threads results in the climax being the lead fighting Jean Claude Van Damme as Ivan The Russian, to stop the nefarious plans of an organised crime syndicate to take over all of the dojos? What if a film made you say "What the fuck?" more times than you can count throughout the 85 minute runtime?
You get No Retreat, No Surrender!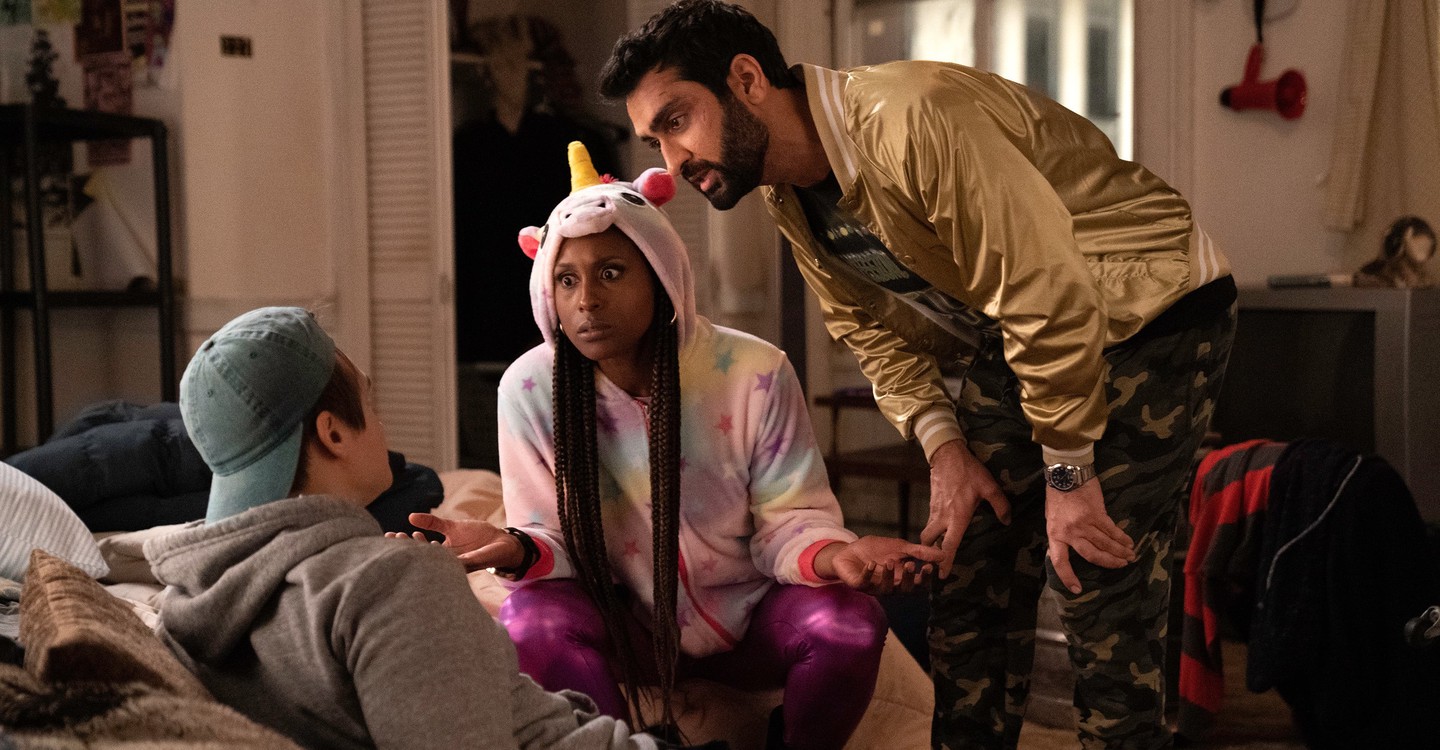 Biggest Disappointment & Worst
film of the month: The Lovebirds
Police Story (1985) - 5/5 - It's difficult to believe in a time when Hollywood didn't want to embrace the stylings of Jackie Chan, but his failed attempts to launch a career in the West (including roles in The Cannonball Run films) resulted in Chan making this feature. He blends the film styles of Hong Kong and America, creating a compelling tale about one officers determination to bring down a crime lord.
The film benefits from masterful timing, as Chan delivers hilarious slapstick work, as the sight of him trying to answer multiple phones gets even funnier as it continues. But the main reason is the jaw-dropping stunts, which will leave you in disbelief at what's been attempted by those involved. From the opening vehicular wreckage through a shanty town, to the exceptional mall set finale, this is an action masterpiece.
Scooby-Doo (2002) [rewatch] - 3/5 - My first watching this film in about 15 years, which feels odd considering how much I rewatched it throughout my childhood. What James Gunn's script crafted happily poked fun at the series with utter respect for the source material, as evidenced by how they treat Scrappy-Doo. This feels like a self-referential, meta precursor to what Lord & Miller would later perfect with their Jump Street films and The LEGO Movie. Just look at how the film addresses Daphne's depiction as the damsel in distress, the way Fred ALWAYS splits the gang up to look for clues, and especially the hints at Shaggy being a stoner. Hearing the original cut was R-rated makes a whole lot of sense.
I do have issues with this film, and the way it falls back onto fart humour is certainly one of them. This film feels VERY early 2000's, from the soundtrack to the film grinding to a halt so Shaggy & Scooby can ride quadbikes. The effects are dated, from the protoplasmic heads which barely resemble their on-screen counterparts, to the sunlight adverse monsters which seem to have walked out of a PS2 cutscene. Scooby is especially glaring, but Matthew Lillard makes you believe his great dane is there with him, thanks to him giving a rightfully iconic portrayal which perfectly captures Shaggy. In fact, the main foursome who make up Mystery, Inc are all so good in their portrayals, and the film lights up whenever they share the screen.
Water Lilies (2007) - 4.5/5 - For her debut feature, Céline Sciamma delivers an engrossing tale of young girls in the midst of their sexual awakening, and what they'll do to try and achieve their personal goals. It's a story which is powerfully depicted by the central trio, as the heartbreaking and heartfelt moments are captured so very well.
This feels like a precusor to Portrait of a Lady on Fire, so if you fancy some stunning French cinema made by one of the best living directors, that's a double bill you must seek out.
The Fall (2019) - 4/5 -
An intense way to spend 7 minutes, this short by Jonathan Glazer depicts a mob punishing a lone man, made all the more unsettling by the masks work by all on-screen. Between Glazer's direction and Mica Levi's tense as ever score, this grabs a hold of your attention right until the credits have finished, and maybe longer. An unforgettable experience, but I wanted more out of it.
The Scooby-Doo Project (1999) - 4/5 -
So, The Blair Witch Project was a big hit that was parodied EVERYWHERE. It got to the point somebody at Cartoon Network thought it was a good idea to have a satire of this cultural phenomenon, with the Mystery, Inc gang at the centre of these proceedings. What occurs is a humorous and well crafted parody, which becomes genuinely unsettling as it shows the characters break down and bicker with each other, up until one heck of a finale.
Best film of the month: Mad Max: Fury Road
Best film seen in cinemas: N/A
Best film watched for the first time: Portrait of a Lady on Fire
Best film rewatched: Mad Max: Fury Road
Biggest Disappointment: The Lovebirds
Biggest Surprise: Police Story
Worst film of the month: The Lovebirds
Number of films watched: 26